KLINA. As RTK2 and the UNMIK Media Observer report, there have been two recent arsons in the communities of Klina and Istok in recent days. The fires destroyed several large haystacks that were used to feed the animals during the winter season.
On the night of 9 to 10 January, the Dubić family from Suvi Lukavac was the victim of such an attack for the second time. Milorad Dubić, who returned six years ago with his family from Kraljevo, where they lived as displaced people, explains:
"If I had known it would be like that, I would not have come back. There is no life here. Already twice the food for the cattle was lit for me. I also stole two cows. "
The daughter Sladjana Dubić points out that this time material damage should be done, which could be even greater if the neighbors had not noticed the fire in time.
"We were awakened by the neighbors around nine in the evening. My dad and I went out and saw a big fire. We have come back here, we want to live, but everything is very hard, I do not know how to proceed. "
Kosovo Police spokesman for the Peć region, Dzevdet Ibraj, told RTK2 that the task force had immediately carried out an investigation. It is estimated that the material damage is 600 euros.
In Suvi Lukavac lived about 150 Serbs before the war, today there are no more than 20.
This is the second or third case of fires that burned the hay of Serbian returnees. Only two days ago, the hay of the returnee family Vulić was burned in the returning village of Rudice near Klina, as Kosovo24 reports.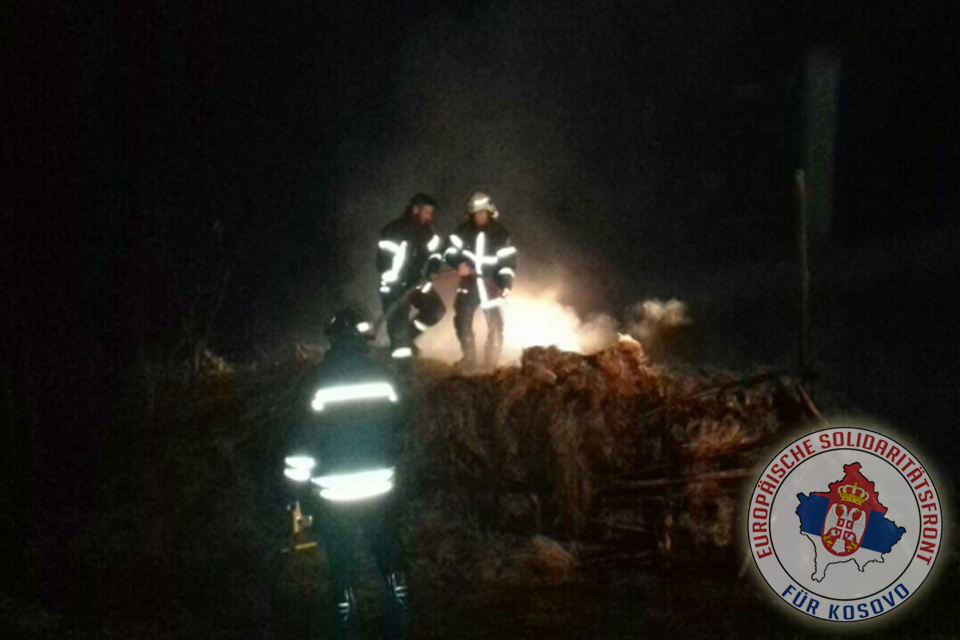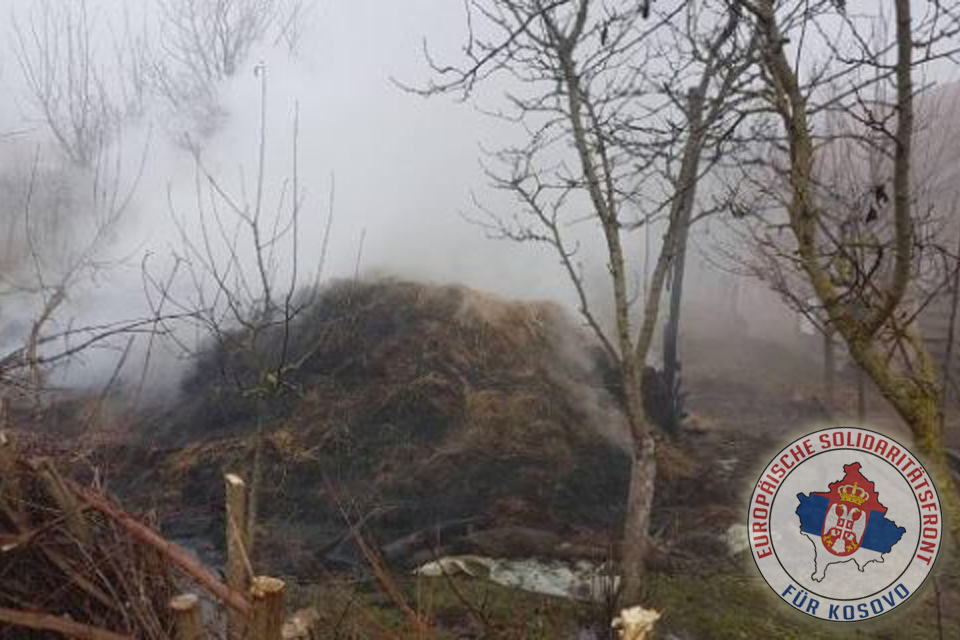 Source: rtklive.com / kosovo24sata.com