ORAHOVAC. In the upper part of Orahovac, where the Serbian community lives on only a few remaining roads, unknown perpetrators deposited a self-constructed explosive set. The activated bomb, which would have been triggered when touched, was placed in a garbage container next to the playground. A passerby discovered the explosives today around 11:00 am in the immediate vicinity of the playing children.
"We know that it is not a game and we thank God that the incident went off easily. The people in Orahovac are afraid and are currently in their homes. Because we do not know what's going to happen next," a local resident describes the situation. At about 3:00 pm the police neutralized the explosives.
For years the Serbs in Orahovac survive under very difficult conditions and an atmosphere of limited freedom of movement and persistent provocations. Eyewitnesses describe the current situation in Orahovac and the neighboring Velika Hoca as very tense. Each night, ROSU special forces units patrol. People's fear of possible new attacks is high.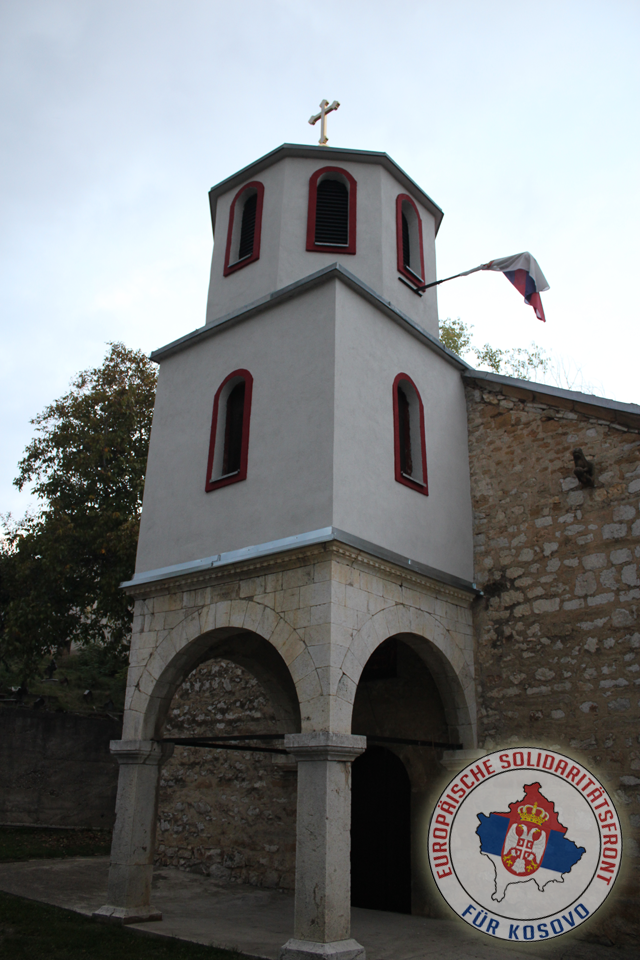 Serbian-orthodox church in Orahovac.